TCT was incorporated in 1992 and has ever since built its DNA and reputation on a strong and loyal relationship with its clients and partners.
Oriented to international trade and development, we are committed to providing the best service to our customers.
TCT focuses its activities on importing & exporting and we are licensed as international consultants for defense, homeland security, law enforcement equipment, marine and aerospace products and special vehicles.
Allied to trading activities, we provide consultancy and also maintenance services to the products and systems we supply.
We know trading. Let us know how we can help you.
Kind regards,
John Ferreira | CEO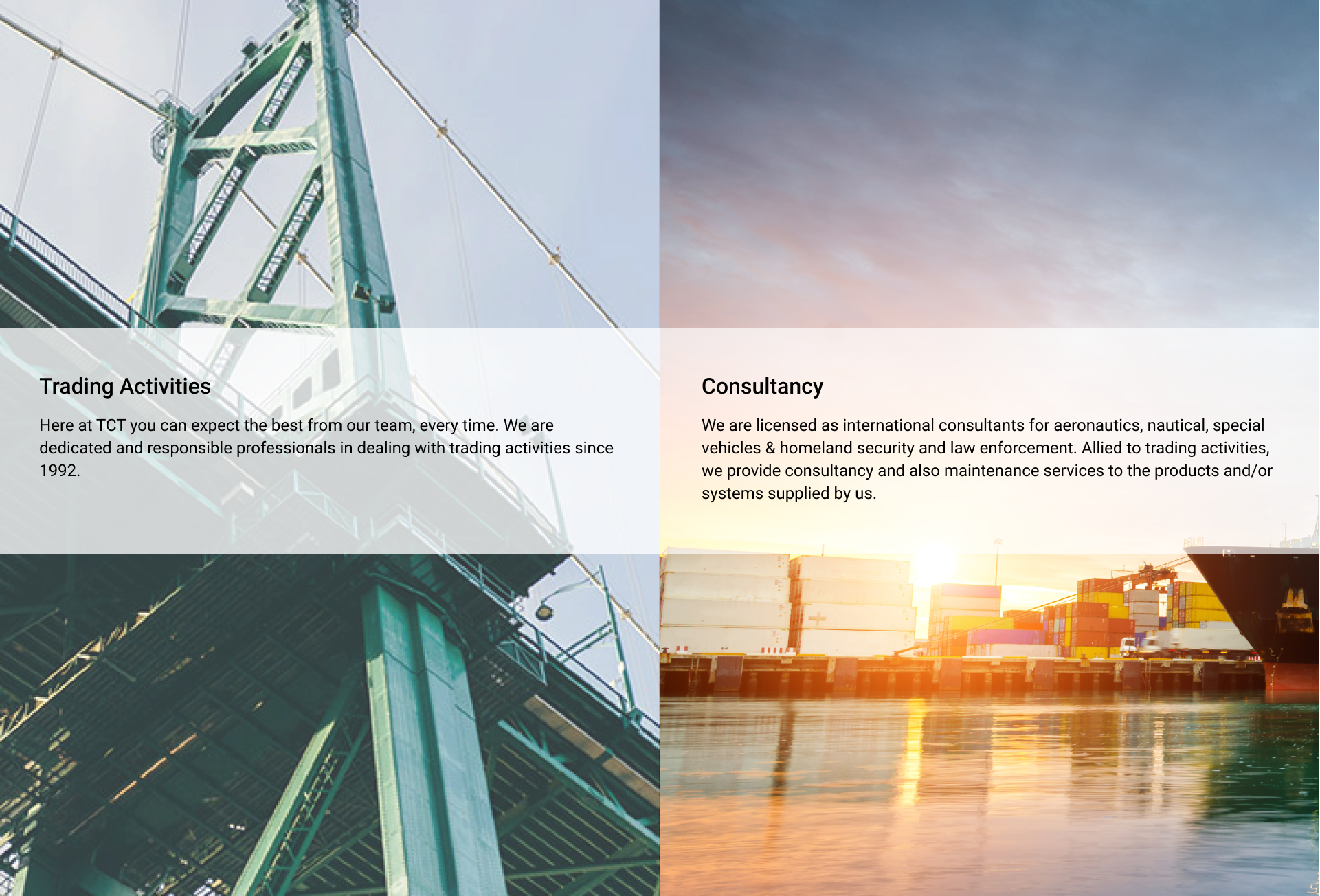 4/F-E, Dynasty Plaza Bldg Macau SAR